DC brushless Motor
We can develop and make various types of DC motors as required by the customers.
Three types of bearings are as follows:
-Sleeve Bearing: Life time: 20000 Hours.
-One Ball One Sleeve Bearing: Life time: 35000 Hours
-Two Ball Bearing: Life time: 50000 Hours
DC Brushless Motor is a new type of motor integrated more subjects technologies ,which core technologies are micro motor and control technologies. Its characteristics are High Efficiency, High Speed, High Accuracy, High Power, Low Noise, Small Size, Small Vibrancy and Excellent Stability. With the improving of people's living standard and environment conscience, motors must be made with the features of high quality, various functions, energy saving longevity as required by people. DC Brushless Motors meet our customer's demands, which can operate for long time, has no pollutions and its efficiency is higher 80 percent than carbon motors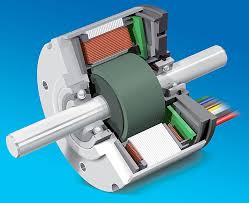 Sample & Order
Upon your acceptance of our offer and associated terms, we shall provide samples for your evaluation and approval. Samples are usually provided free of charge. When we get your order, we will check it within one day and reply you delivery time. We also need your contact phone number, contact person and delivery address
After Sales Services
When discrepancies or defective products are found from our customer feedback, we will analyze defectiveness causing reason and reply corrective methods immediately. A report for correction will be replied to our customer within 24 hours after receiving customer complaint.